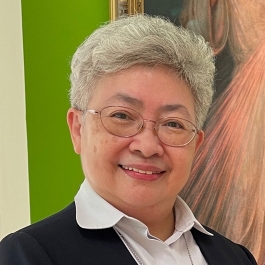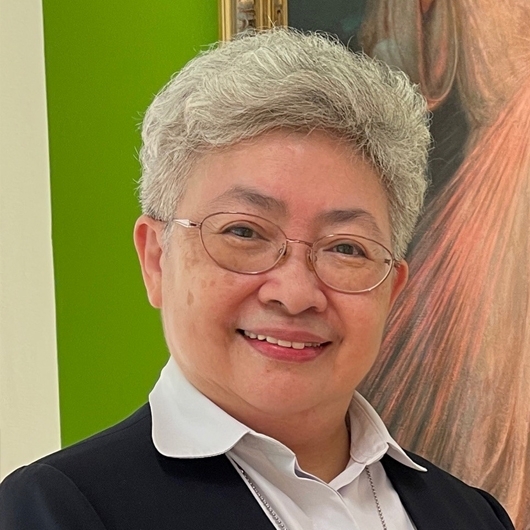 Sr. Pauline Yuen MIC - Supervisor and Principal
Welcome to Good Hope Primary School !
Here we attach priority to the formation of character as advised by our Foundress, Venerable Delia Tetreault MIC. Through the collaboration of a dedicated team of teachers and non teaching staff, our students are given ample opportunities to develop themselves in different dimensions through different learning activities to the glory of God.
We also seek to provide a pleasant, loving and safe environment for our students so that they can bloom into graceful and responsible learners who are able to make a difference under the guidance of our core values of Love, Hope, Joy and Thanksgiving.
We treasure the collaboration of our parents with the school as we strongly believe that parents and teachers are like two wings which help our children to soar high in their quest for truth and goodness.
As a Hoper myself, I will strive to make Good Hope shine like a beacon bright.
黃嘉莉主任
教育是文化傳承的過程,心智的啟蒙、眼界的拓展、潛能的發掘,塑造一顆又一顆純潔、向學的心是教師的工作和夢想。我有幸成為教師團隊中的一員,盼望在德望校園中,誨人不倦的老師每天都迎來學而不厭的孩子。在與孩子同行的日子,讓我們都能細認孩子成長路上每一個的足跡,並衷心讚賞他們每一次的付出。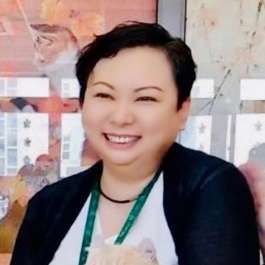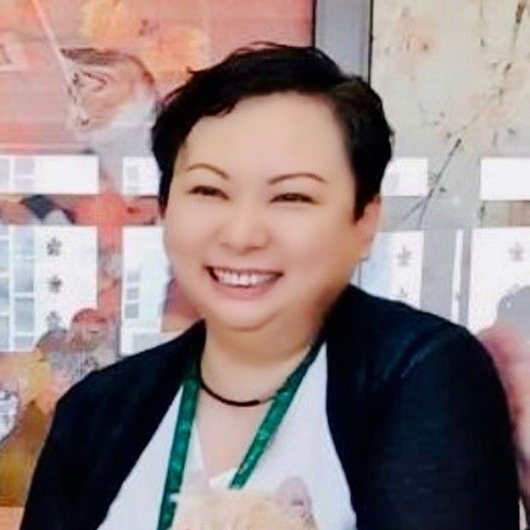 Ms. Helen Cheung - Senior Teacher
Welcome to Good Hope Primary School.
We care about the development of our students. We would like to nurture their collaboration skills, enhance their problem-solving skills and foster the sense of uniqueness of every student. We provide holistic education for them so that they can strive for excellence in different aspects.
I am grateful that I have a chance to help my little sisters in my alma mater. I hope that they can grow up in an environment which is filled with Love, Hope, Joy and Thanksgiving and be nurtured to be graceful and reflective young ladies.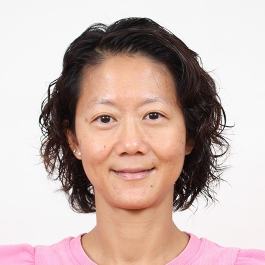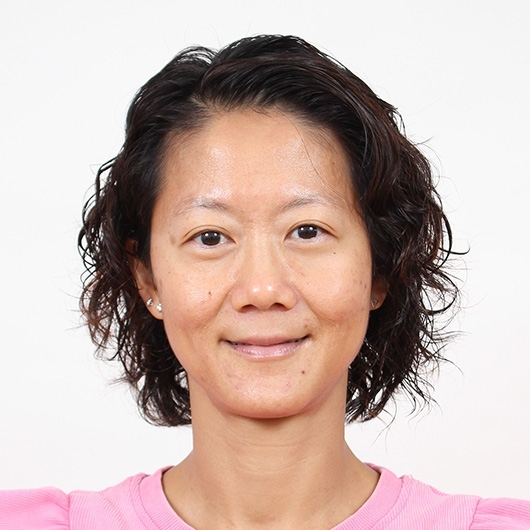 Ms. Catherine Cheung - Senior Teacher
It has truly been an honour and privilege to serve my alma mater as a senior teacher at Good Hope Primary School cum Kindergarten. Good Hope is not only a school to me, but also a cozy family that nurtured me throughout my school life, from being an innocent kindergartener to a mature secondary young lady.
Now I am blessed with the opportunity to serve my beloved school in helping young girls to learn and grow in a warm, dynamic and spiritual environment. With the support of a team of dedicated staff and understanding parents, I embrace the upcoming challenges and rewards of transforming our girls into confident, inquisitive and discerning lifetime learners of the 21st century.
陳月華主任
老師在學校裏不單純是知識的傳授者,更重要的是靈育、德育的啟蒙者。德望強調的四個核心價值︰愛、希望、喜樂和感恩,恍如船隻在大海中航行的座標,只要跟隨它們,就不至使人迷失方向。每年九月,我都會看到一班天真爛漫的小一學生,蹦蹦跳跳地來到德望上學,從這裏學習到這四個核心價值的真義。直至六年後,我看到她們活出這四個核心價值,升上中學繼續學業,我都感到份外欣慰。除此之外,德望著重培育學生靈、德、智、體、群、美全人發展。多年來,我都能在德望學生參與不同的課外活動、比賽、表演中,真切的看到她們發放出與眾不同、獨當一面的光芒。我深信透過小學階段基礎的培育,她們將來定能蛻變成為出色的女性領袖,在各個範疇也能自信地展現自己最優秀的一面。
Miss Andie Ma - Senior Teacher
Primary education is a journey for each child to bud and bloom. Throughout their six years of invaluable encounters at Good Hope, our students are provided with abundant learning activities to discover their own potential, varying from academic to intellectual, athletic to aesthetic. Students are also encouraged to utilize the talents that God has granted them and take part actively in our sports, music and linguistic School Teams.
We believe students' holistic development is always coupled with their positive well-being. We value students' learning experience in religious education, physical education, music and visual arts, which all play important roles in cultivating self-worth, courage, sense of appreciation and inter-personal relationships.
Together with our team of caring and dedicated teachers, we strive to nurture each of our young sprouts to blossom into positive, perceptive and polished persons who are ready to confront the challenges ahead of them.